MICEC Announces Major Building Expansion Plan
December 21, 2022
Thanks to the first-in support of $300,000 from The Winnipeg Foundation, MICEC is excited to announce plans for a major building expansion of our current location in North Point Douglas, Winnipeg, Manitoba. The newly expanded MICEC hopes to open to the public in conjunction with the organization's 50th Anniversary in 2025.
The MICEC Building Expansion Project concept includes expanding our existing heritage building from its current location at 119 Sutherland Avenue on to an adjacent lot, as well as creating an adjacent indoor/outdoor, land-based learning centre across the street. This expansion plan will more than triple the size of MICEC and include opportunities to view and interact with the Heritage Collection and Peoples' Library, new indoor and outdoor spaces for cultural and land-based education programming, collections care and storage areas, offices for our growing team, as well as community gathering and meeting spaces.
MICEC is the largest cultural education centre in Manitoba and the only facility in Manitoba committed solely to the preservation, celebration and education of Indigenous cultural knowledges, peoples, histories and languages. MICEC is a provincial, not-for-profit, charitable, education organization and is governed by a board of volunteer Indigenous leaders and advocates from across Manitoba.
MICEC extends our deepest thanks to the donors, supporters, staff and Board of The Winnipeg Foundation for its first-in contribution of $300,000 to support this $10.7M project. We hope to make many more announcements in the coming months as additional funders and partners are confirmed.
For more information, please contact:
MICEC Strategy & Business Development Consultant
431-777-8991
Artist Renderings of Building Expansion
More details and images to be released in 2023!

External view of MICEC (existing on left, expansion on right)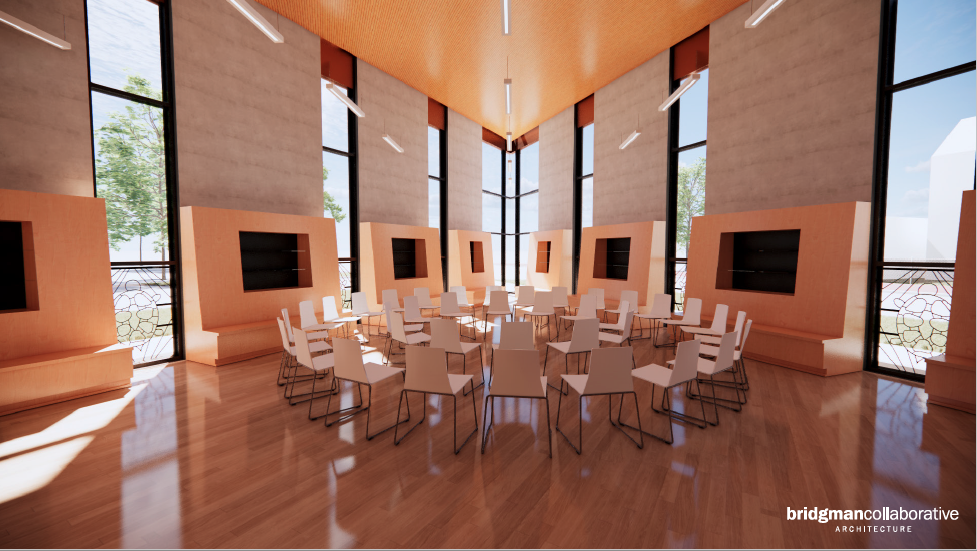 Internal view of new community meeting spaces at MICEC
New Indoor/Outdoor Classroom Spaces at MICEC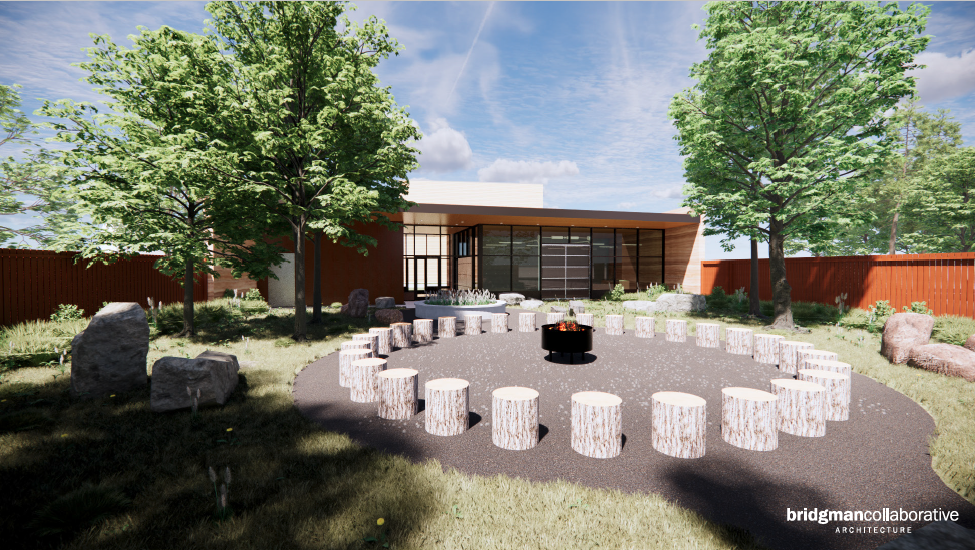 Land-based education centre in newly expanded MICEC
MICEC History
Co-founded by the Winnipeg Indian Council and the Manitoba Indian Brotherhood in 1975, the Manitoba Indigenous Cultural Education Centre (MICEC) has an almost half a century history of providing educational programming, cultural training and publishing educational materials to Manitobans and everyone interested in Indigenous histories, peoples, cultures and knowledges. MICEC is a provincial not-for-profit registered charitable organization managed by a volunteer Board of Directors. MICEC is a part of the First Nations Confederacy of Cultural Education Centres, which includes over 100 cultural centres across Canada.
Background Information
MICEC was established in 1975 and moved into our current building at 119 Sutherland Ave in 1977, taking full ownership in 1981. 119 Sutherland was designated a City of Winnipeg Landmark Heritage Structure in 2004 and has played an important role in the neighbourhood of North Point Douglas and community of North Winnipeg since its construction in 1908. From 2009 - 2010, MICEC underwent a $2.1M revitalization project to renovate and update our building into a modern, dynamic and accessible learning facility.
---